Description
UC Manager
Mute softphone and other functions, increase and decrease volume, call control, synchronization, and read various status information.
Compatibility: Windows 10, Teams, SFB, 3CX, Avaya, Cisco.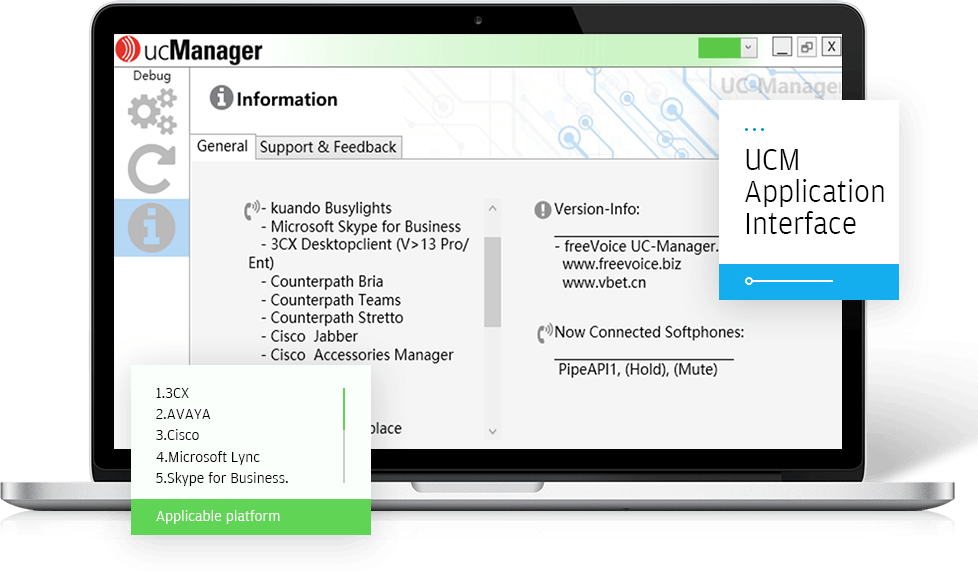 Bluetooth Headset
VT9712 Indicative Bluetooth Headset
High definition sound, Bluetooth 5.0 version
With indicator light
Ultra noise canceling microphone
Built-in Bluetooth functionality in the base
Compatible with SFB and mainstream UC platforms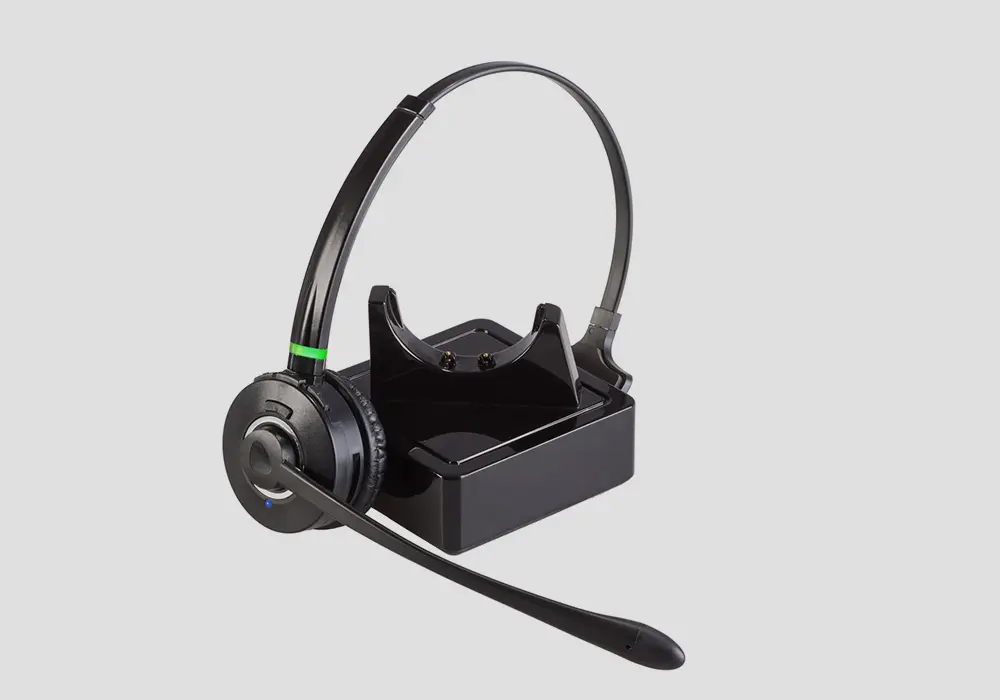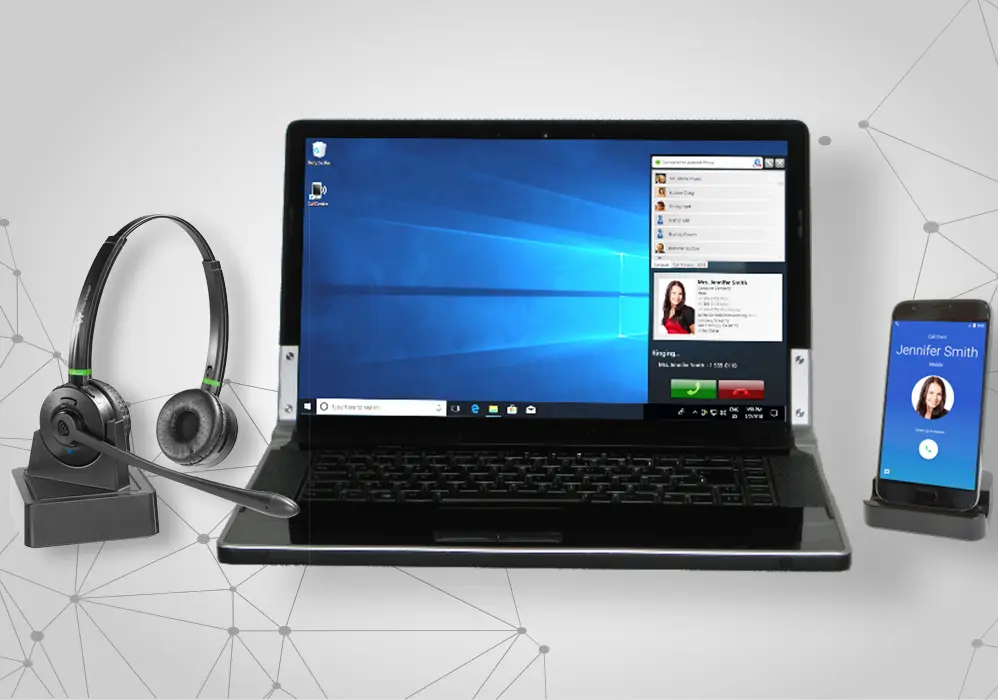 Bluetooth Headset
VT9712 Dual Device Connection
The headset comes with dual Bluetooth allowing you to connect to a computer and another Bluetooth device at the same time. When a call comes in at the same time, you can freely switch and choose to answer your important calls.
Bluetooth Headset
Bluetooth Headset Indicator
Red busy light indicates call status, can avoid disturbance and green indicator light indicates Idle state.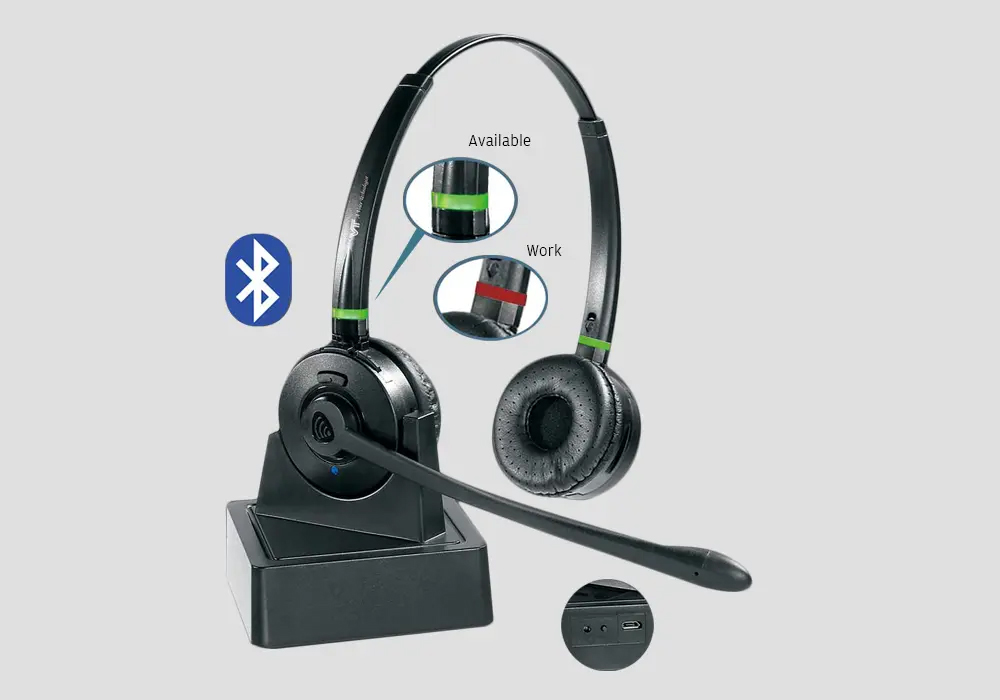 Product Application Scenarios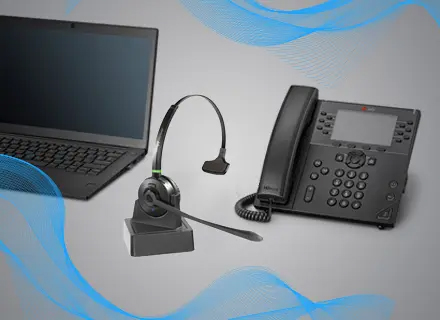 Computer & Desk Phone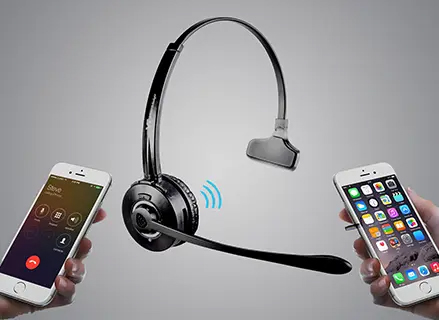 Smart phone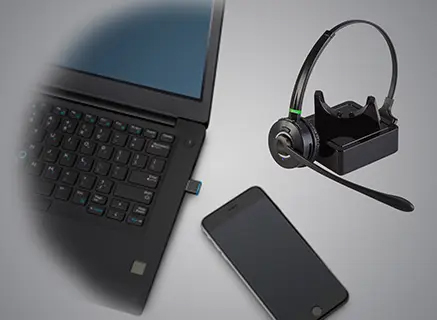 Computer & Smart Phone