Description
UCM Software
Mute softphone and other functions, increase and decrease volume, call control, synchronization, and read various status information.
Compatibility: Windows 10, Teams, SFB, 3CX, Avaya, Cisco.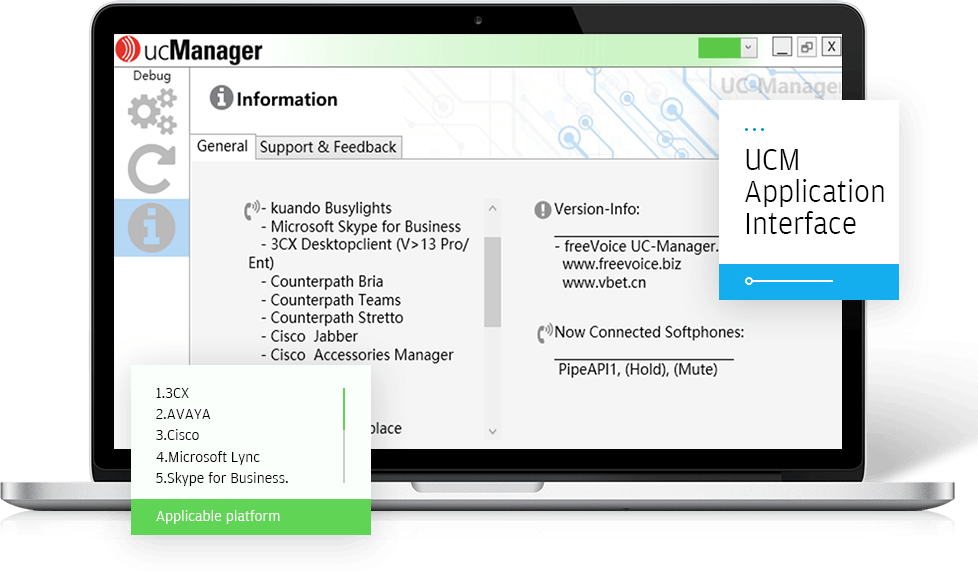 Dect Headsets
VT9400 DECT Features
Compatible with softphones with VT UC manager,
3CX, AVAYA, Cisco Jabber, CounterPath Bria, Microsoft Lync.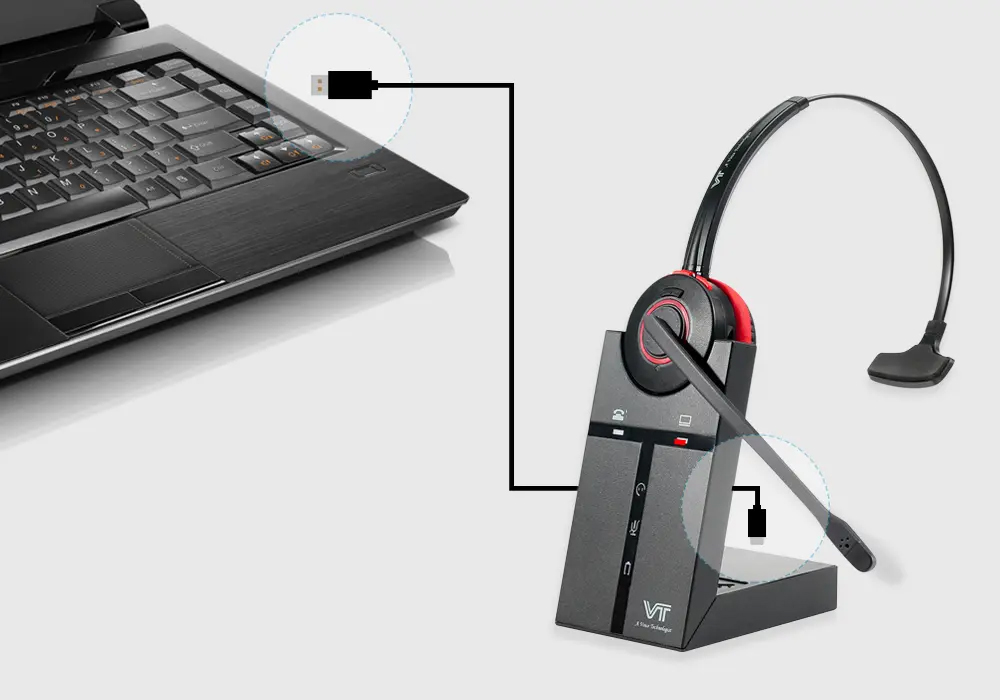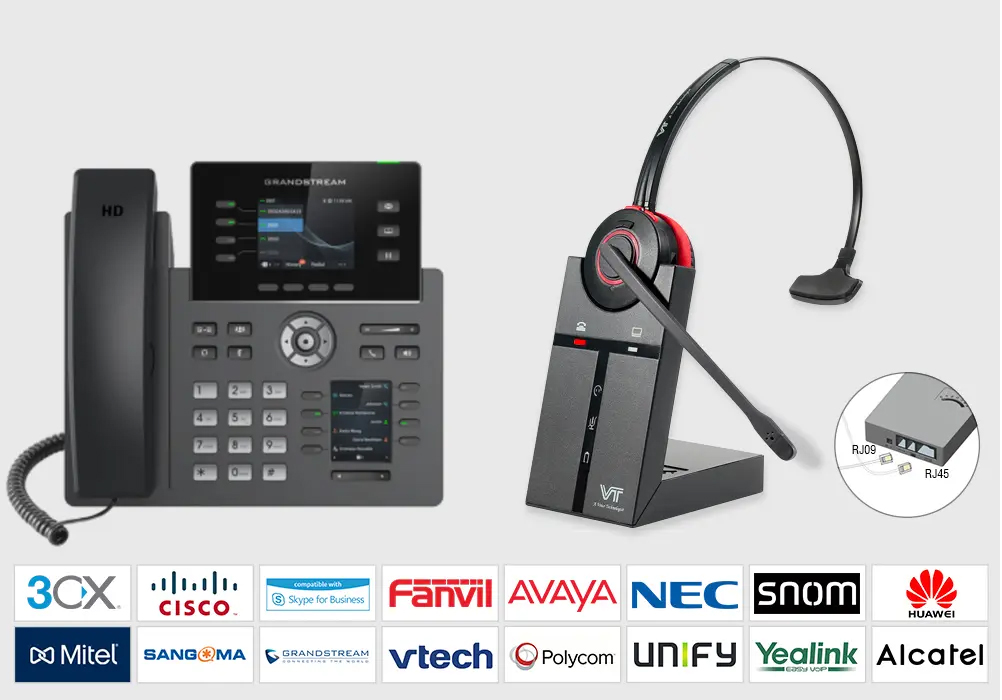 Dect Headsets
VT9400 IP Phone Compatibility
Compatible with basic phones, Cisco, Mitel, Avaya, Shoretel and Toshiba, Alcatel, Panasonic, Grandstream, Polycom, Fanvil, Sangoma, Digium.
EHS1 is used for Cisco7900 series phones;
Used for EHS4, Mitel (Aastra), Unify, Siemens phones;
Used for EHS5, Avaya, Shoretel, Toshiba phones;
EHS6 for Cisco phones;
EHS7 for Panasonic phones;
EHS9 for Alcatel phones;
EHS10 for Grandstream phones;
EHS13 for Polycom phones;
EHS15 for Fanvil phones;
EHS18 for Sangoma phones;
EHS21 is used for Digium phones.

Advanced Noise Filters Eliminating 80% of Background Noise
Acoustic Shock Protection

Memory Foam Earpads with Protein Leather

Adjustable and Flexible Microphone Boom
Products Advantage
Enjoy full wireless freedom and clear conversations in the office and on-the-go with our long. Range 325'ft of Wireless DECT headsets. Our Premium DECT Combo headsets are built to last and designed for all-day comfort wearing at your busy noisy workplace ,Outstanding Sound Quality Experience exceed your high standard expectation.