Description
VT X100 QD Headphone Compatibility
PLT or GN QD is optional.
Smart line can match different line arrays of most phones.
QD-RJ9 and QD-2.5mm cabling is used for desktop phone
3.5mm interface cabling is used for mobile phone
USB An interface cabling is used for the computer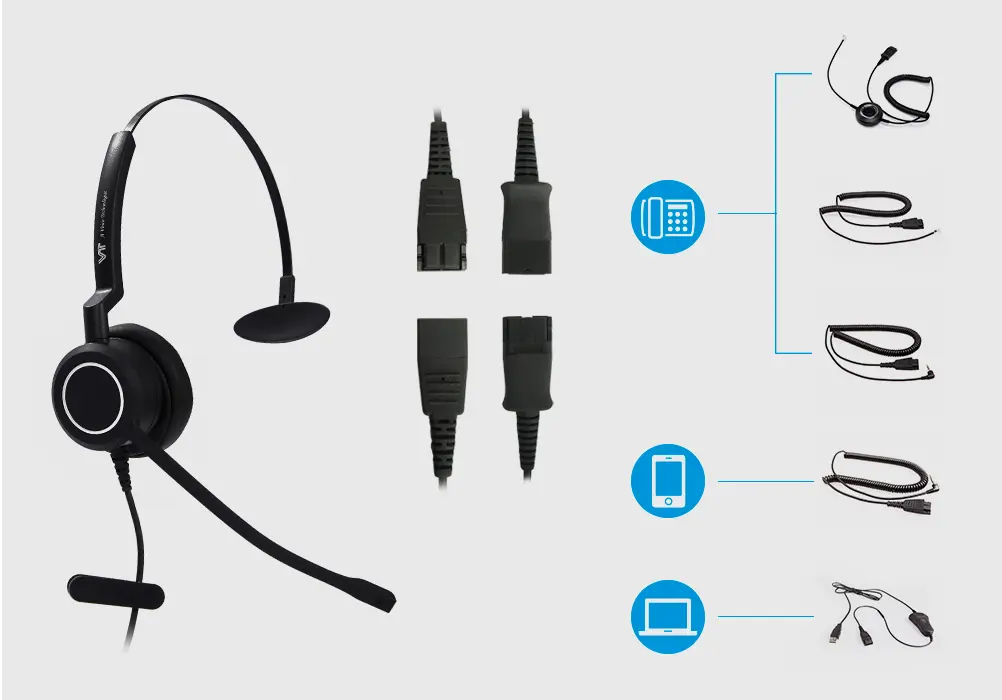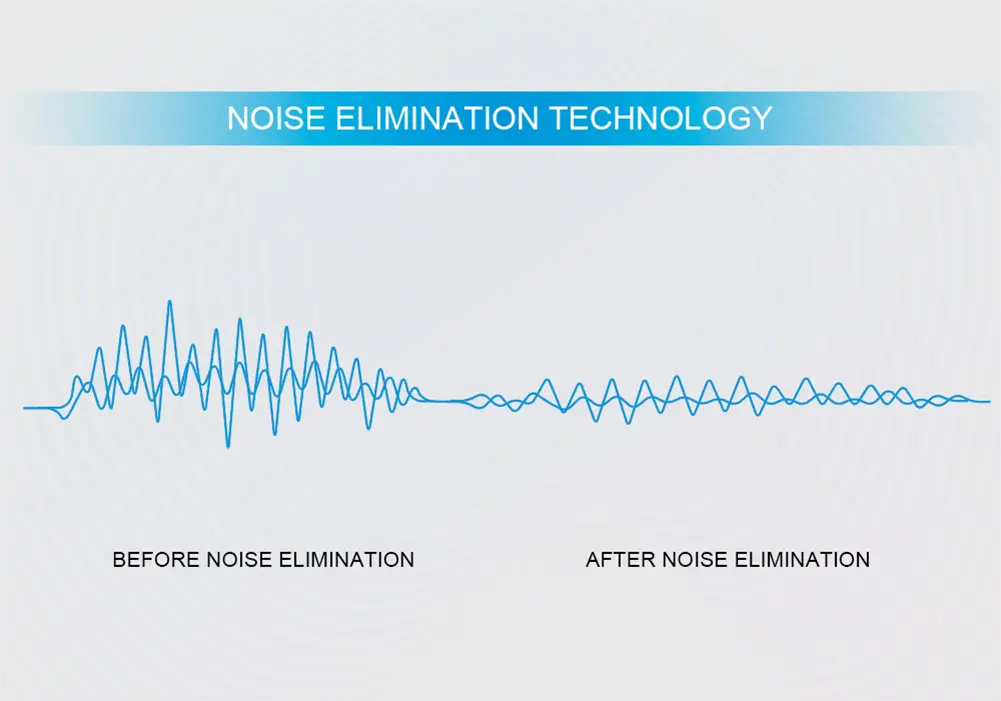 Wired Headphone
Excellent Noise Reduction Performance
With the noise-reducing microphone, background noise can be effectively filtered. It is an ideal choice for call centers and open offices. It allows us to avoid interruptions and focus more on your work. Clear voice quality guarantees quality conversations with your customers. And it can take your service to the next level.

Super Wide Sound

HD stereo

Ultra Noise Canceling Microphone

Ultra Light Design
Product Advantages
It weighs only 58g per ear and 72g for both ears. Super lightweight design makes you feel light when you wear it and  wear it comfortably all day long.
High-quality call sound quality and super noise reduction microphone provide customers with a good calling experience.
Good performance makes this headset the choice of many high-end business people.
Product Application Scenarios